Swandel & Associates is a member of: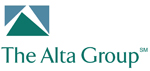 Mergers and Acquisition
identifying, negotiating and performing due diligence for clients looking to acquire or sell a leasing company. Swandel and Associates represents Kropschot Financial for M&A projects (www.kropschot.com).
Securitization and Debt Facilities
extensive experience sourcing and negotiating securitization and debt facilities for growing Lessors.

Lessor Management Consulting
complete consulting on lease revenue model, technology solutions, credit process, administration, collections, insurance programs, operations review and analysis.

Business Development
strong skills and contacts for developing sales channels, strategic alliances, joint ventures and acquisitions and market entry services.

Complete Outsourcing Planning and Implementation
ability to coordinate and provide access to outsourcing services for all requirements to act as a Lessor (web based decisions system, accounting, administration, billing and collection, and securitization)

Strategic Planning
ability to assist Lessors, Brokers and Equipment Distributors with developing and implementing profitable growth strategies.

Technology Solutions
depth of knowledge and understanding of current technology offerings for Lessors and project management of software conversion projects.